Manchester United midfielder Kevin de Bruyne has insisted that they will not be slowing down even if they win the UEFA Champions League title later this month to add to their league title win. The Belgian midfielder has admitted that he knows they were not at their best at the beginning of the season but states that he is happy and satisfied at how all the players were able to recover from their ill moments and also how they ended up turning their season around.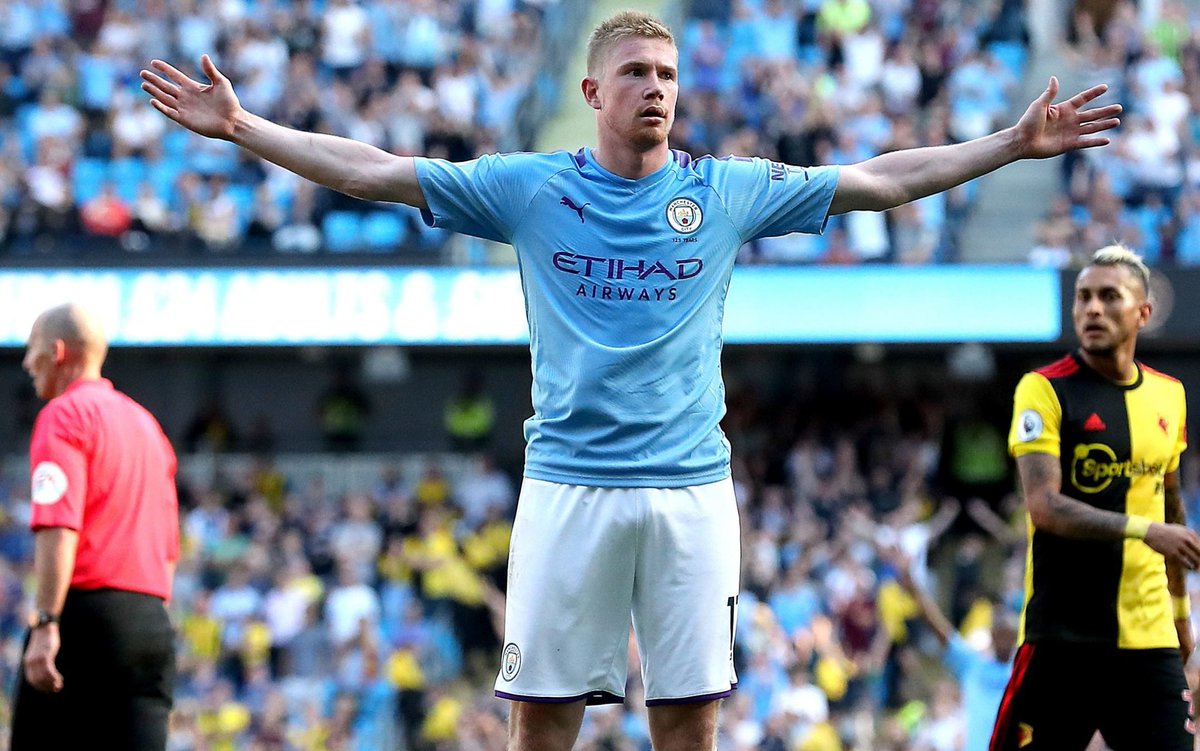 The former Wolfsburg star has been a mainstay in the City midfield this season and has put in sublime performances for the club whenever he has played. Earlier in the season, de Bruyne mentioned that he, the other City players, and their manager Pep Guardiola all agreed that they would work hard to win every competition they're in but even after being knocked out of the Emirates FA Cup at the hands of Chelsea, they have won the League Cup, the Premier League title, and they're now in the UEFA Champions League final.
Speaking on their achievements this season so far, the club captain, in an interview with the club:s official website said that their successes have been a result of their hard work and nothing else. He said he still feels like they are the ones who should be playing the FA Cup final, but that does not matter anymore as they have to look forward from here on.
He also said the whole team is looking forward to the Champions League final later this month following the confirmation of their title triumph, and added that they will give everything on the pitch against Chelsea to ensure that they come out of the game as champions.
He concluded by saying even if they win the UCL title, they won't show signs of tiredness and continue to become a fierce team next season.