Kevin De Bruyne(KDB) showed why he's the main man for Manchester City once again after he scored four goals to fire his team closer to a second successive Premier League titleduring the 5-1 win at Wolverhampton Wanderers.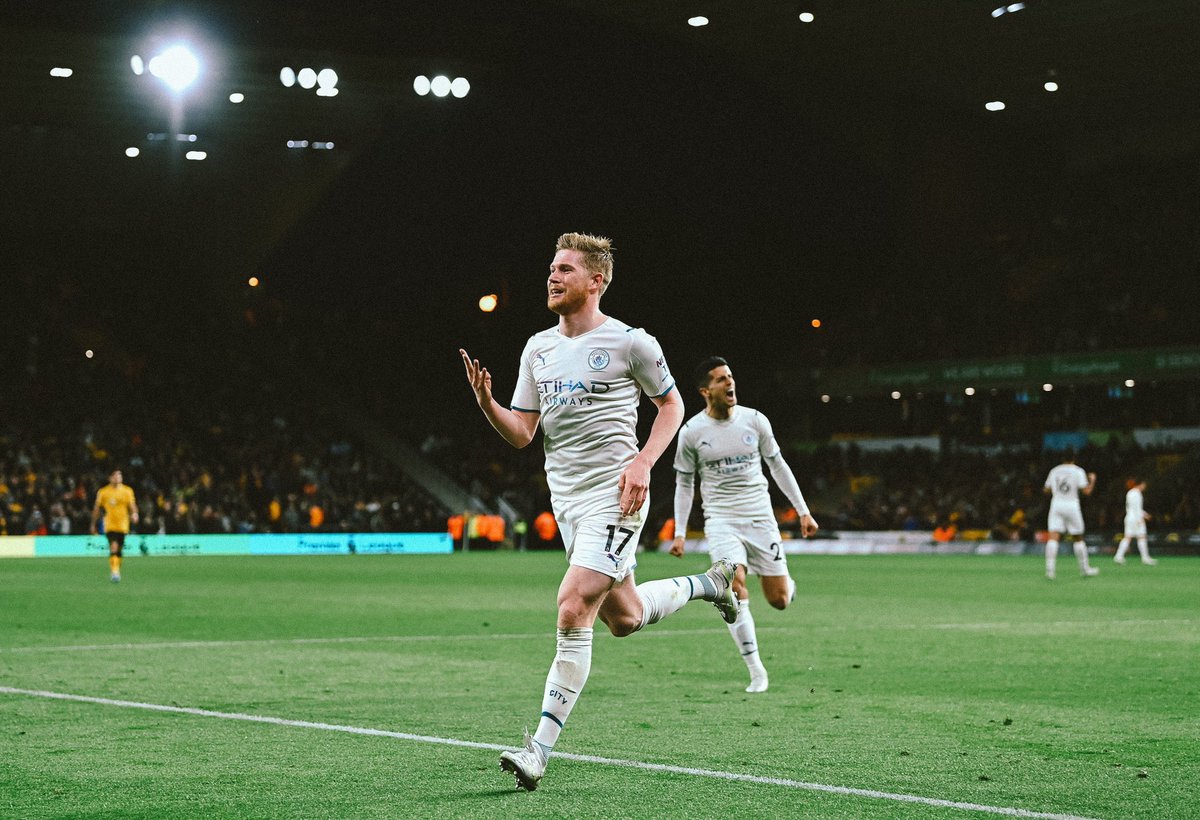 Manchester City went into the Wolves game away from home with the knowledge that a win will take them three points clear of Liverpool in second place with two games left to play in the Premier League this season. They were able to achieve the outcome needed thanks to the brilliance of Kevin De Bruyne.
Kevin De Bruyne got Manchester City off to a good start with the first goal of the game. He gave his team the lead after seven minutes, but it didn't last long before his compatriot Leander Dendonckerequalised for the home team.There were just four minutes between the first two goals of the game. Wolves were level for just five minutes  before Kevin De Bruyne scored his second goal of the game in the 16th minute. He completed his hat-trick eight minutes later to make it three goals in 17 first half minutes. Manchester City went into the half-time break with a 3-1 lead thanks to the brilliance of Kevin De Bruyne. The Belgian was unplayable in the first half as he made it a point of duty to fire his team closer to the Premier League title. He added a fourth goal for himself and Manchester City fifteen minutes into the second half to put the game to bed. England international Raheem Sterling added a fifth goal late in the game to make it a four-goal win for the visitors.
After the big win over Wolves, Kevin De Bruyne and his City teammates need four points from their last two games to make it two Premier League titles in quick succession.