Former Arsenal defender KoloToure believes that Arsene Wenger is still the right man for the job.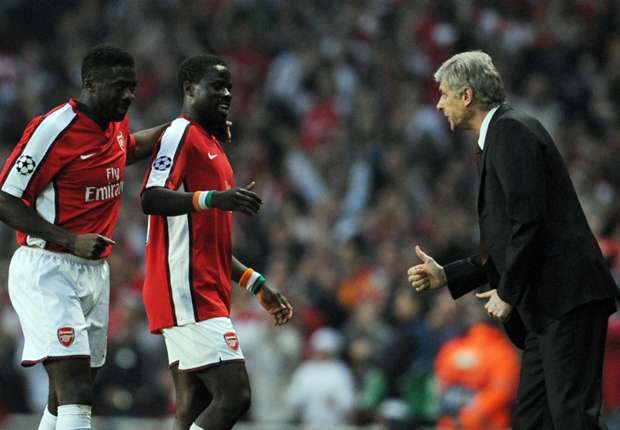 The French manager has been under pressure for a few seasons now for his failure to bring the title at the Emirates again. And now a poor start to the season where Arsenal has only managed to win two games out of four has again put him under intense pressure.
However, KoloToure believes that the club should give the manager enough time to turn things around. He believes that the manager is experienced enough to make changes in the team in order to turn them into title challengers again.
KoloToure has played for Arsenal during 2002 to 2009 and was part of the famous Invincible team that went a whole season unbeaten.
KoloToure said that Arsene Wenger is a fantastic manager and that he is someone that can detect talent in a young player. He said that you just need to consider the number of players that have developed under Wenger to find out how good he is at this job.
He admitted that the French manager has been experiencing some tough times in recent seasons, but he believes that he is still the right man for the job. The former defender said that Arsene Wenger loves the club and that he will do everything he can in order to bring glory back to the club.
He said that if it were not for Wenger, the club would have been a mid-table team and it thanks to him that they have managed to find their place among the biggest club in Europe.
Toure believes that the team can challenge for the title this season, but the players need to remain focus on their objective and make sure they give their best.