With Manchester City having to wait until mid-next month to get the CAS ruling on the UEFA ban, they are well aware of the implications. If CAS upholds the two-year ban, City's momentum would be ruined, and the club pillaged. Prime of which would be Belgian Kevin de Bruyne.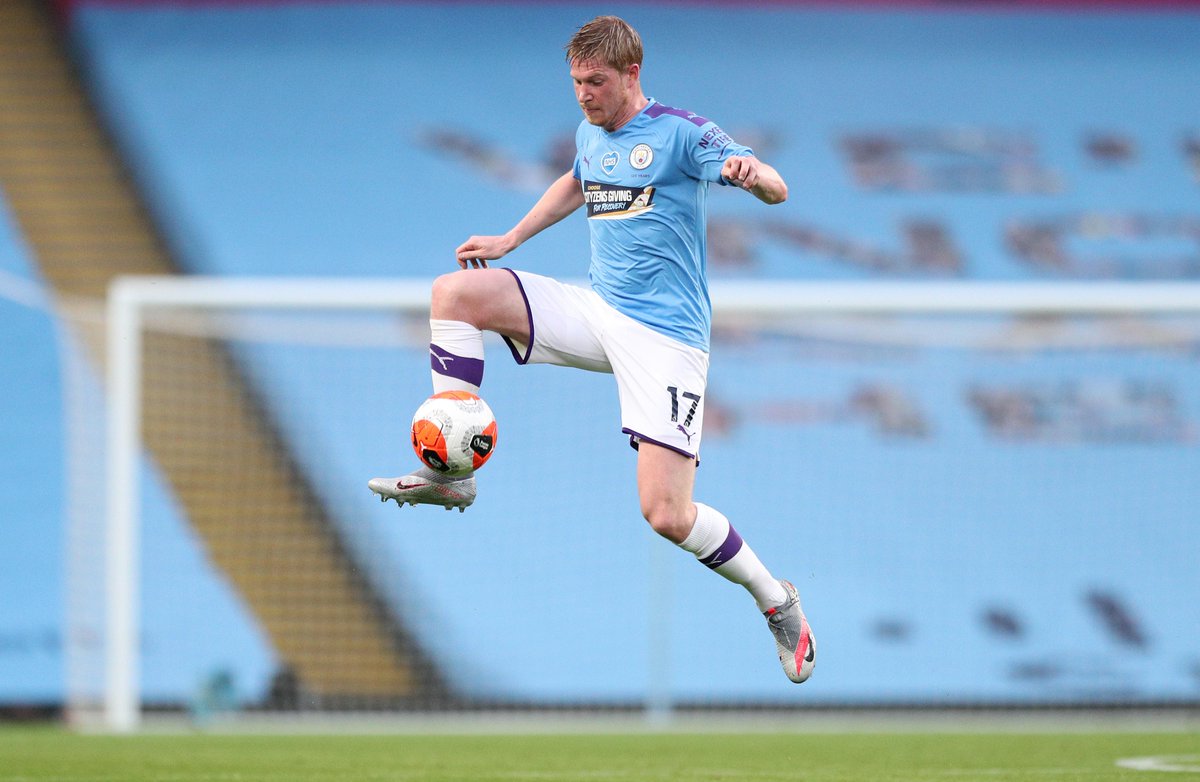 De Bruyne has many admirers due to the range of his skills. He is arguably the best midfielder in all of Europe. His passing range, vision, assists make him world class. With City facing Financial Fair Play (FFP) heat, clubs have been circling around, preparing to take advantage. Former England coach Sven-Goran Eriksson advised Raheem Sterling and De Bruyne not to be sold on a move to Real Madrid.
If City are mandated to sit out two Champions
League competitions, Sterling and De Bruyne would be on their way out. De Bruyne has already hinted at this, saying he is waiting for the outcome before he makes his decision. The whole City machinery would be in overdrive lobbying CAS after making their final submission as the ruling could spell doom. This is aside what the Premier League might do.
Barcelona have 32-year old Busquets, Frenkie de Jong, Arthur Melo but they would sign De Bruyne in a heartbeat despite their financial standing. Ivan Rakitic and Arturo Vidal will be shipped off ASA to make space.
Already Real Madrid are seeking a midfield combo outside of 34-year old Luka Modric. Toni Kroos still has a few years in him and Casemiro has a lot to offer. Florentino Perez would open the cheque-book to sign the former Bundesliga star immediately he becomes available.
Bayern Munich have always been a fan of De Bruyne. Joshua Kimmich and Thiago Alcantara would be eager to partner the player, and Robert Lewandowsi would benefit from the assists.
Paris St-Germain have a dangerous attack in newly confirmed Mauro Icardi, Neymar and KylianMbappe. Imagine a midfield that had De Bruyne, Marco Verratti and others. As they prepare to get top-class defenders, there would be no stopping the French side.
Even Liverpool would join in the dance. De Bruyne would be a massive boost rather than returning to Philippe Coutinho, who is being mooted. That addition would ensure the Reds ride on the current wave for much longer.
Clubs will line up.