Belgian international Kevin De Bruyne (KDB) was on target as his Manchester City side sealed a place in the FA Cup semifinals by thrashing hosts Southampton 4-1. The two Premier League teams met in an FA Cup quarterfinal tie on Saturday and it was English champions Manchester City who showed their supremacy by scoring three second half goals on the way to an emphatic win.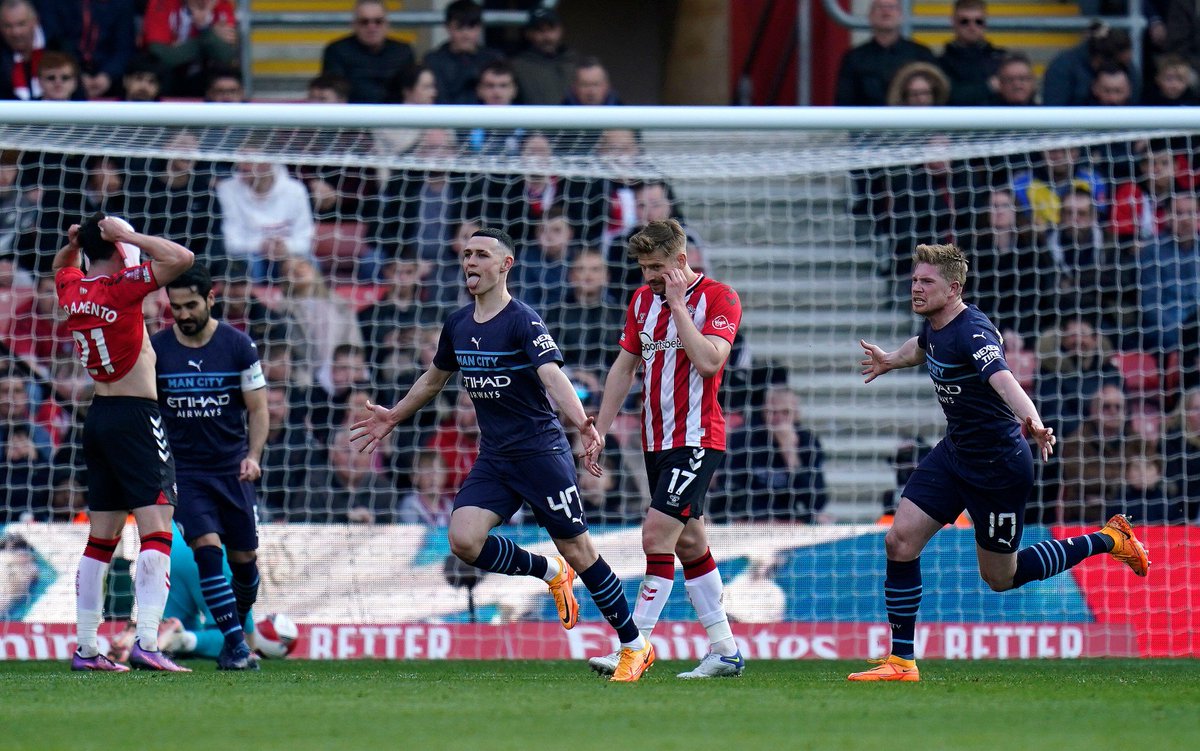 Southampton and Manchester City have faced each other twice in the league this season and they were inseparable in terms of the results. However, in their FA Cup quarterfinal tie over the weekend, Manchester City showed the gap between the two teams with an impressive second half display. In the league earlier this season, Manchester City were frustrated at home by Southampton as the two teams settled for a goalless draw.
They then managed to score in their second
league meeting with the second half strike from Frenchman AymericLaporte cancelling out the seventh minute opener from English fullback Kyle Walker-Peters for a 1-1 draw.
Manchester City had not taken the lead against Southampton this season until their quarterfinal tie in the FA Cup and England international Raheem Sterling was responsible for that opening goal. The Ex-Liverpool and Queens Park Rangers (QPR) player gave City the lead before the own goal from French defender Laporte in first half injury time ensured that the two teams went into the break without an advantage.
In the second half, City showed their class with Kevin De Bruyne (penalty), Phil Foden and RiyadMahrez finding the back of the net to take the Citizens into the last four of the FA Cup this season. Foden and Mahrez came off the bench to score for the Premier League champions. Kevin De Bruyne was able to score from a spot kick with regular taker Mahrez on the bench at the time.